Keep Your Mind and Body Fit
Join People On The Same Journey
When you learn who you are, you can express yourself better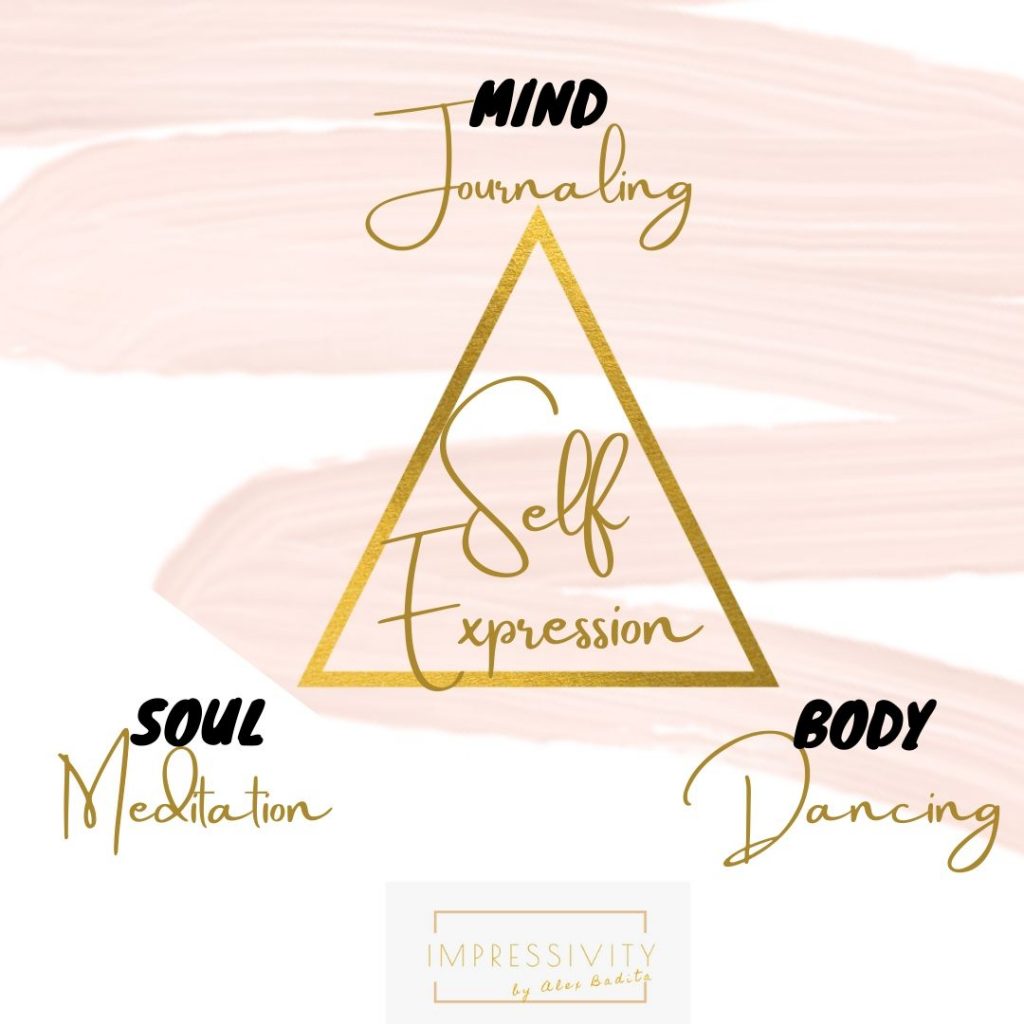 The Studio is designed for the creative people who need an outlet to understand and express their emotions in writing and body language.
The 3 pillars approach is a unique combination born under the Impressivity by Alex Badita signature from passion and creativity. It is intended to give voice to those who are struggling to step into their inner artist.
The alignment of your soul, mind and body is the key to unlock the self-expression that will boost your self-esteem and confidence so you will never have to feel like jumpin out of a plane without a parachute every time you speak.
THE IMPRESSIVE SQUAD IS YOUR OWN STUDIO AT HOME
PLUS! MANY PEOPLE AROUND THE WORLD JOINING YOU ON THIS JOURNEY
-> YOUR OWN MEDITATION CENTRE
-> YOUR PERSONAL JOURNALING CORNER
-> YOUR GYM MEMBERSHIP TO DANCE CLASSES
-> YOUR SQUAD TO SHARE AND SUPPORT YOU ALONG THE WAY
I can't describe enough how much you need to work with Alex if you want to change things for you really fast. She does amazing work around energy with meditation, writing, journaling and dancing (goood)
Alex is a warm person, well-organized and with so much care and patience for all participants.
These days I felt more anxious than usual. But after attending a journaling session with Alex, I felt more relaxed and in a muuuuch better mood. I really hope that these exercises reach as many people as possible, because they really help. Alex is an extraordinary coach and a great dancer.
Frequently Asked Questions
HURRY UP! DOORS CLOSE IN:
MEET ALEX BADITA
CREATOR OF THE IMPRESSIVE SQUAD STUDIO – UNIQUELY COMBINING JOURNALING, MEDITATION AND DANCE
After a career in media publishing and digital marketing, Alex started her personal development business in 2017 in London (UK) by transforming her blog Impressivity by Alexandra in a powerful brand.
Passionate about mental health and supporting people to impress themselves every day, Alex published her first book Write Your Way To Happiness and spoke on stages in US, Albania, Holland, UK, Cyprus and Romania.
She discovered meditation while visiting India and has been an active practitioner ever since. Salsa dancing lead her to follow the path of Zumba Certified Instructor and now to create Expressive movement.